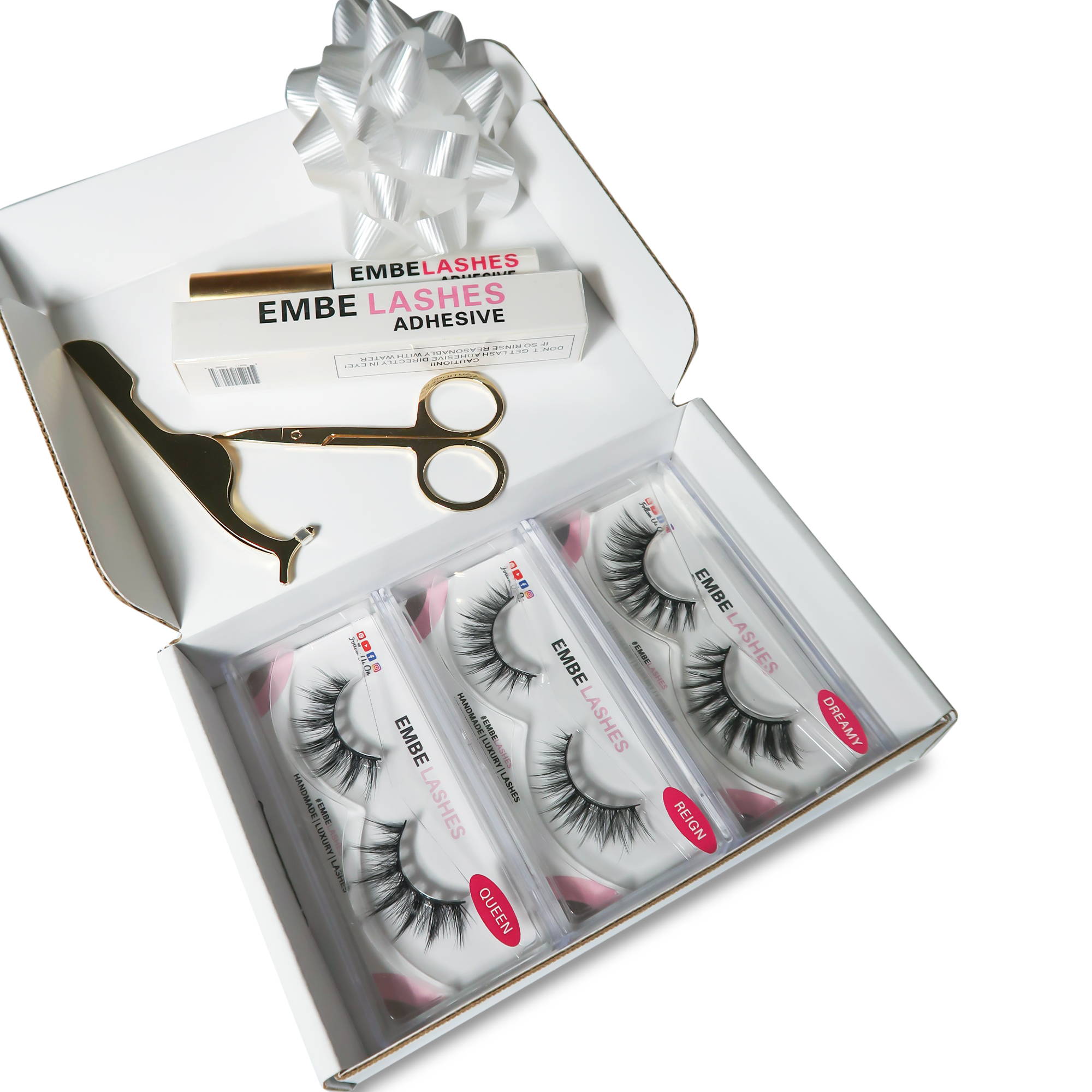 Box Includes 3 of out Stunning Reusable False Lashes, 1 Lash Glue, & 1 Tool Kit which include Lash Applicator Tweezers & Lash Scissors (Golden Applicators)
WE ARE LOOKING FOR LASH LOVERS TO REVIEW OUR PRODUCT & GIVE THERE FEEDBACK.
ENTER EMAIL IF YOU WANT TO REVIEW OUR LASHES!
By entering your email EmbeLashes will send you Info about reviewing our products on Amazon. We want Lash Lovers like you to write a review on our Amazon Listing!